About
My name is Peggy Sue Murphy. I have chosen P S Murphy as my pen name—much shorter and more convenient!
I live in Hermitage, Pennsylvania, with my husband Greg, and our three daughters: Casey, Sarah, and Abbey.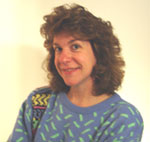 Me
Other members of our household include one ex-racing greyhound named Millie, 2 Sphynx cats named Shianne and Hope, an Asian tortoise named Snapper, and last but not least a California King Snake named 50-50. There is never a dull moment at our home and anyone who visits leaves our house feeling thoroughly entertained!
At the age of twelve I began writing poetry, journals, and short stories. Since that time, I have completed a short novel and am currently working on two others but have found my real love to be in children's books.
A mother of three young daughters and a former preschool teacher, I have acquired valuable insight to the learning abilities of young minds and what works and what doesn't. It's that knowledge that has enabled me to creatively design books that encourage character development while being entertaining.
As director of a local preschool story time I have been able to "test" my books on the intended audience and found much success in doing so. Although these books are designed with a younger audience in mind, they have won a place in the hearts of teens and adults and will be a great compliment to your in-home, school, or public library.
Events
If you are interested in having P S Murphy appear at your school, library, or any special event, you may contact her.